Partners
Hansen Industrial Gearboxes, Belgium.

The Hansen company, formerly known as David Hansen, is a leading European manufacturer of specialized gearboxes and geared motors for cooling towers. Hansen produce specialised reducers for cooling towers series P4, is widespread due to the high quality achieved in more than half a century of experience and innovative technologies. IR AKVANN is a partner at Hansen supplies gearboxes series P4 and spare parts. At the moment, the number of enterprises, which were supplied gearboxes Hansen P4, exceeded 10.
Rexnord Industries, USA.

International Corporation Rexnord Industries is the owner of many factories worldwide that produce its products under well-known brands. Among manufactured products – drive shafts made of composite materials, flexible drive couplings, roller chains, conveyor chains, Elevator chains. AKVANN closely with the company Rexnord in 2004 and is an authorized representative in the supply of the drive elements - flexible couplings, hydraulic couplings, drive shafts
A.Friedr Flender AG, Germany.
Siemens AG, Germany.

Siemens is one of the world leaders in innovative developments in the field of automation of technological process of the industrial enterprises, drive technology, electrical equipment. Cooperation with the Russian division of Siemens started in 2008, with the joint development of automatic control systems of technological process of water circulating cycles. At the moment the cooperation extended to the supply of the drive technology – electric motors, gearboxes, shafts made of composite materials.
Tekhvodpolimer, Russia.

The company Tekhvodpolimer is one of the leaders of the Russian market for the production of heat transfer equipment (spray nozzles, odological, spray nozzles) wet cooling towers and treatment plants. The company maintains its technical and scientific development, constantly improving the quality and specifications of products. Products Tekhvodpolimer holds patents and certificates of conformity of the Russian Federation. The company Tekhvodpolimer is a strategic partner of AKVANN in the production of irrigation nozzles for wet cooling towers.
Electrolend, Russia.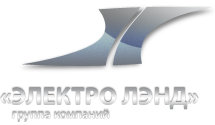 ElektroLend provides a full range of services from planning and design to commissioning and service objects. In particular in the integrated solutions include: design automated control systems, development of electric drive control systems, electrical supplies, SIEMENS, switching devices, control devices, monitoring and control, measuring instruments and wiring accessories; installation; commissioning and commissioning, warranty and post-warranty service, personnel training.